"Inspired by the love of a dog and the simple things in life!"
      
When looking back on the many memories created through life, there are some that stand out and become unforgettable. The day my mother and I drove up to Roanoke, VA to rescue a 6 week old deaf boxer puppy that was to be euthanized because of her disability, I experienced my "love at first sight" moment. On the way home, this little girl was named Jaynie. Who knew that the years shared with this beautiful dog would forever hold a special place in my heart. A few years later, we rescued a 5 month old American Bulldog/Pit Bull mix from a neglectful, back yard breeder situation. Jaynie and Dakota became the yin and the yang.
Through the years & the many of life's milestones such as marriage, running my first business and welcoming my two children into the world, my two dogs Jaynie and Dakota were along for the ride. They are both my inspiration, my heart and a part of the family.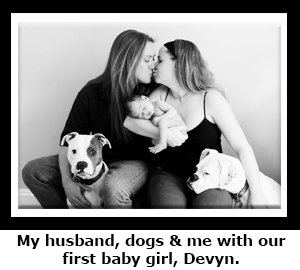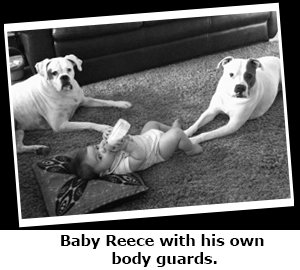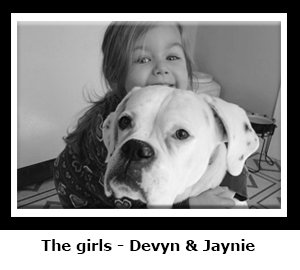 In January 2013, Jaynie was diagnosed with Degenerative Myelopathy. Throughout the year, we managed her progression through a schedule of acupuncture, under water treadmill therapy and vitamin supplements to keep her muscles strong. As the year passed, Jaynie's symptoms progressed and she became paralyzed in her hind limbs. Through a wonderful charitable organization - Companion Bridge - funds were raised to supply Jaynie with a custom set of wheels. We are thankful for every moment we were able to share until the end.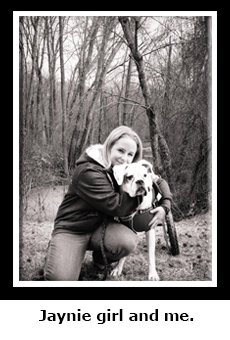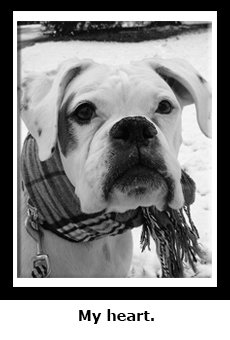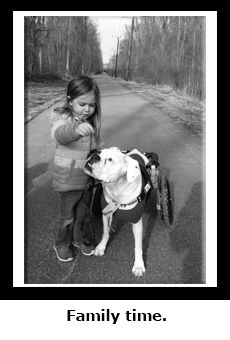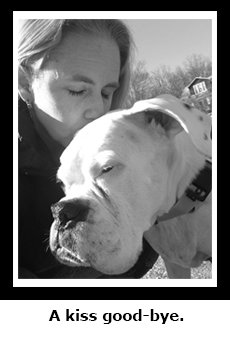 On February 22, 2014, nine years too young, we had to let our girl go. Jaynie suffered from the late stages of Degenerative Myelopathy and other systemic issues. After several months of hospice care, we lost the battle. Jaynie was the sweetest soul. She always greeted everyone with her boxer wiggle butt and doggie smile.  She taught us patience &  to always live life to the fullest.  
After my children were born & choosing to stay home with them, I needed to find a way to mingle motherhood, my love for animals and the passion I have for photography & design, into one. I believe life is too short to not enjoy and embrace the things you really care about. Jaynie's Love was inspired by the love of a dog and the simple things in life! I will continue to use Jaynie's Story to create awareness to Degenerative Myelopathy in dogs. In addition, with every website purchase, a donation will go toward helping pets with medical needs. Our little way of paying it forward.

The Jaynie's Love Collection of glassware showcases Jaynie's very own paw print art, individually sand carved into the glass. Create your one of a kind keepsake by having your very own pet's paw print carved into your glassware! The many personalization and custom glassware options are endless. You dream of it, I will make it a reality! Enjoy the ever growing Jaynie's Love Collection of original designed glassware. Original Designs made for anyone that holds a special place in their heart for pets and possess the love of the simple things in life!
Thank you for helping Jaynie's Love and spirit carry on.